Enhancing Support for the Sustainable Blue Economy: Scaling Innovative, Transformative and Durable Investments in SIDS
2022-06-30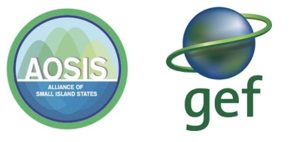 In Small Island Developing States (SIDS), which are the stewards of some of the largest ocean territories, the sustainable blue economy agenda could be transformative for national development agendas. The benefits of investing in sustainable ocean opportunities are estimated to be at least five times the costs. Recognizing this potential, and motivated by the emerging evidence of ocean decline, recent years have seen a surge in national commitments to ocean conservation. Yet, underneath these ambitions to conserve and sustainably use ocean resources lies a great diversity of assumptions concerning the relative importance of different goals, and their meaning in practice. With regards to sustainable use, the sustainable blue economy agenda is often portrayed as "win-win"; however, there are often trade-offs that are unrealized or ignored. Many approaches to reaping economic benefits from marine resources risk depleting marine species and ecosystems, which then compromises long-term economic benefits and local livelihoods. Indeed, there are significant risks that a rapid increase in public and private investment in ocean industries can accelerate trends that are environmentally destructive, increase social inequity and undermine human wellbeing.
SIDS are leading by example in their commitment to conserve and sustainably manage that which is vital for the lives and livelihoods of their people. However, to meet their ocean conservation/ blue economy goals, considerable finance is required, and SIDS simply do not have fiscal space to unlock the capital necessary to accomplish this. Blue bonds are emerging as an innovative way to fund ocean and water-related solutions, create sustainable business opportunities, and signal responsible ocean stewardship to the market. Today, blue bonds are where green bonds were ten years ago, and the market is poised to see similarly fast growth. Currently in order for SIDS to take advantage of this blue wave and participate in these markets, significant debt structuring and/or complicated negotiations of debt swaps, facilitated through willing philanthropic partners are required. Difficult, but not impossible, heavily indebted middle-income SIDS like Seychelles and more recently Belize, have successfully navigated these many pitfalls and brought to bear sustainable and financially sound Blue Bond schemes that can be scaled and replicated across other SIDS.
This session will explore the challenges to and opportunities for sustainable blue economy investment, including trade-offs and risks and pathways to change. It will zoom in on the use of blue bonds as a tool to finance sustainable blue economies, discussing lessons and experiences from pioneering countries and ways in which blue bond schemes can be simplified and made more accessible, including through the universal adoption of a Multidimensional Vulnerability Index (MVI). It will ultimately canvass ways to make investments in the blue economy space more integrated, transformative and durable, to achieve a sustainable blue economy that works for everyone.
UN Ocean Conference
Thursday, July 30, 2022 (13:15 – 14:30)
Interactive Dialogue Room, Altice Arena
Lisbon, Portugal
Running Order
*Room set up for interactive dialogue
*Room set up for interactive dialogue
13:15 – 13:20 (5mins)  – Welcome –   Tumasie Blair, Lead Negotiator for AOSIS on Sustainable Development
13:20 – 13:30 (10 mins) – Opening Remarks – H.E. Wavel Ramkalawan, President of Seychelles | Carlos Manuel Rodriguez, CEO and Chairperson, Global Environment Facility
13:30 – 13:50 (20 min) – Blue Bonds in Action – Seychelles Blue Bond for Fisheries Management  SWIOFish3 GEF project
Jan Robinson, Project Manager, SWIOFish3
Belize Blue Bond
Ms Beverly Wade, Director, Blue Bonds and Project for Finance Permanence, Office of the Prime Minister, Belize
13:50 – 14:25 (35 min) – Interactive Dialogue on Scaling Innovative, Transformative and Durable Blue Economy Investments in SIDS and possible use of the MVI – Facilitated by Tumasie Blair, Lead Negotiator for AOSIS on Sustainable Development
14:25 – 14:30 – (5 min) – Summary and Close – Hon. Dean Jonas, Minister of Social Transformation and the Blue Economy, Antigua and Barbuda
Other Upcoming Events