STATEMENT
Regional AOSIS Statement: Preparatory Meeting for the Caribbean region
August 08, 2023
AOSIS Chair H.E. Fatumanava-o-Upolu III Dr Pa'olelei Luteru
Download PDF
Topic: Sustainable Development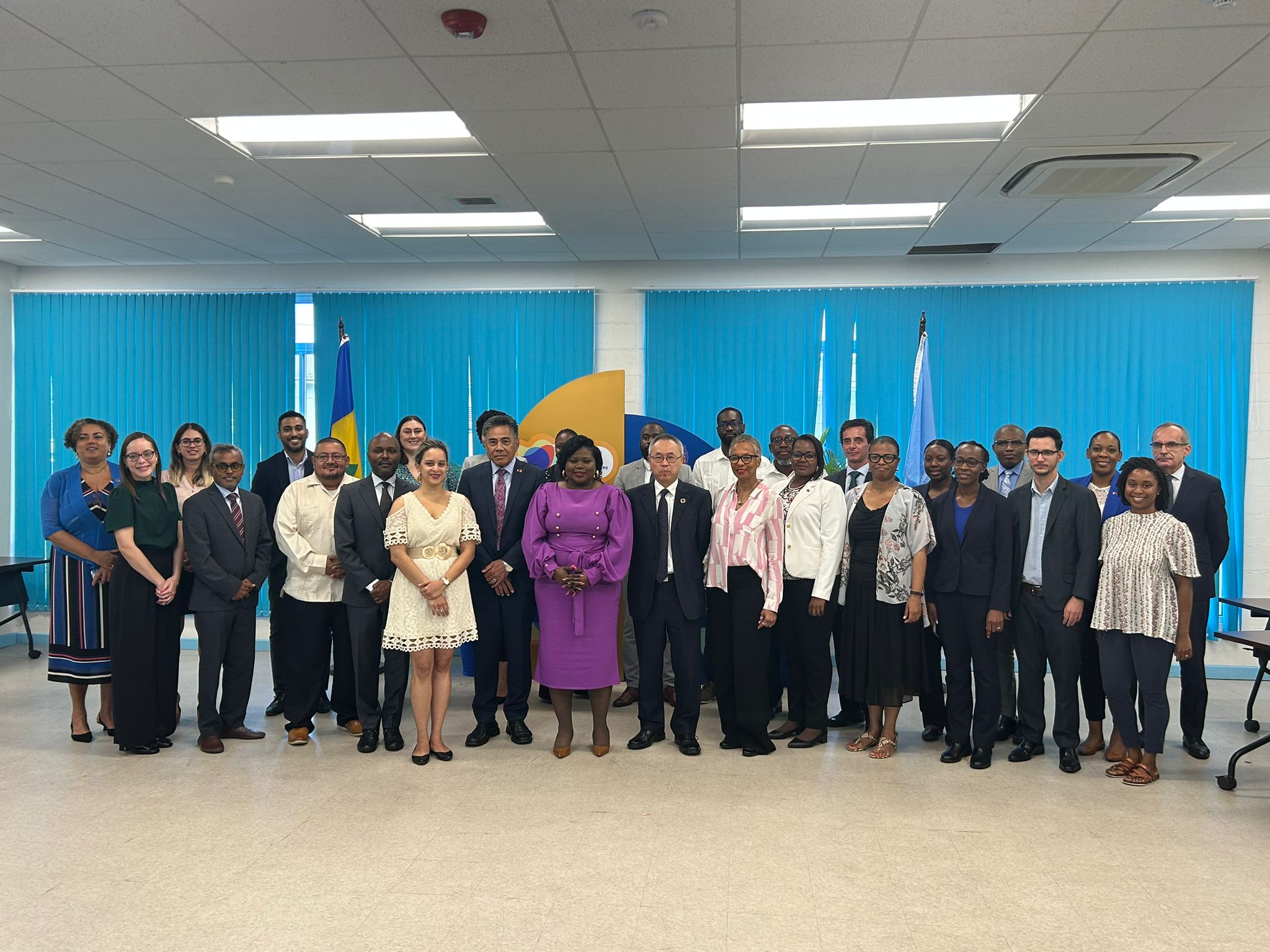 Regional Preparatory Meeting for the Caribbean region, for the 4th International Conference on SIDS
8 – 10 August 2023, Saint Vincent and the Grenadines
AOSIS Statement
Excellencies, Colleagues, Ladies and Gentlemen,
I have the honor to deliver this statement on behalf of the Alliance of Small Island States. Let me begin by thanking the Government of St. Vincent and the Grenadines for their wonderful hospitality and diligent organization of the Caribbean Regional Preparatory Meeting here in Kingstown.
The Earth Summit of 1992 was a watershed moment. The largest gathering of its time, it was labeled as the conference that would save our world. Then Conference Secretary-General Maurice Strong, stated that the UN Conference on Economic and Development (UNCED) "will define the state of political will to save our planet." From Rio emerged the conventions on climate change, biodiversity, and desertification. The conference also agreed to the first international conference on small island developing States, recognizing SIDS as a special case for sustainable development.
In 1994 we met in Barbados to define for ourselves our development blueprint, and then in Mauritius in 2005, and most recently in Samoa in 2014. But the Caribbean will always be where it began, and where AOSIS solidified its alliance. Here we are, three decades and three international conferences later, and the international community still has not found the political will to save our planet, and our development is as precarious as it was then.
Over the last thirty years, we have watched our coastlines disappear, our debt amass to unsustainable levels, and our people struggle. We face a situation of insufficient efforts, largely attributable to the lack of urgency. Action has not been commensurate with need. Climate change exacts its toll across this region daily. Sea level rise threatens homes, infrastructure, and livelihoods. Rising temperatures are making droughts more pronounced and agriculture more difficult. It's only two months into the hurricane season but we know that potential disasters are imminent. The economic viability of the countries in this region remains under constant threat.
Caribbean countries are some of the most indebted in the world, reaching unsustainable levels for some, and leaving little room to maneuver. Faced with continuous and multiple crises, and without the ability to address these in any substantial and sustainable way, SIDS are on the proverbial hamster wheel.
We therefore look forward to our fourth conference with urgency and our greatest resolve. AOSIS envisions a targeted, actionable, measurable, nimble approach to the next ten years, without silos and without distraction. A SIDS-led process, for SIDS. A bold vision for our resilient prosperity.
We are well on our way in our ten-month path to Antigua and Barbuda. AOSIS will utilize every opportunity to convey our messages and priorities to the global community. We are also planning two substantial events – a leaders event in the margins of UNGA and a High-level meeting in Apia during the first quarter of next year. Both timed to clearly articulate the SIDS vision coming out of the Inter-regional and in anticipation of the end of year engagements, and then with full view of the fourth conference.
As you begin your deliberations, I challenge you to use this opportunity to highlight your critically important issues, formulate bold, proactive and ambitious solutions to addressing them, including aspects to measure, monitor and evaluate implementation. Calling for the urgent and bold actions that facilitate your unique and special circumstances as SIDS, is a must.
At the 22nd Special Session of the United Nations General Assembly on the Review and Appraisal of the Barbados Programme of Action, the then Secretary-General of CARICOM said, "we look forward to the international community to adopt and implement the policies, including providing the resources, which would add more muscle to the Barbados Plan of Action and impact positively on the condition of Small Island Developing States, as part of the United Nations of the Twenty First Century." A statement as apt in 1999 as it is in 2023. We ask the same of you today.
Recommit to SIDS. Recommit to our development. Recommit to our survival.
Thank you.
____________________________