REPORT
New document provides guidance for development assistance in SIDS
December 13, 2022
Download PDF
Topic: Sustainable Development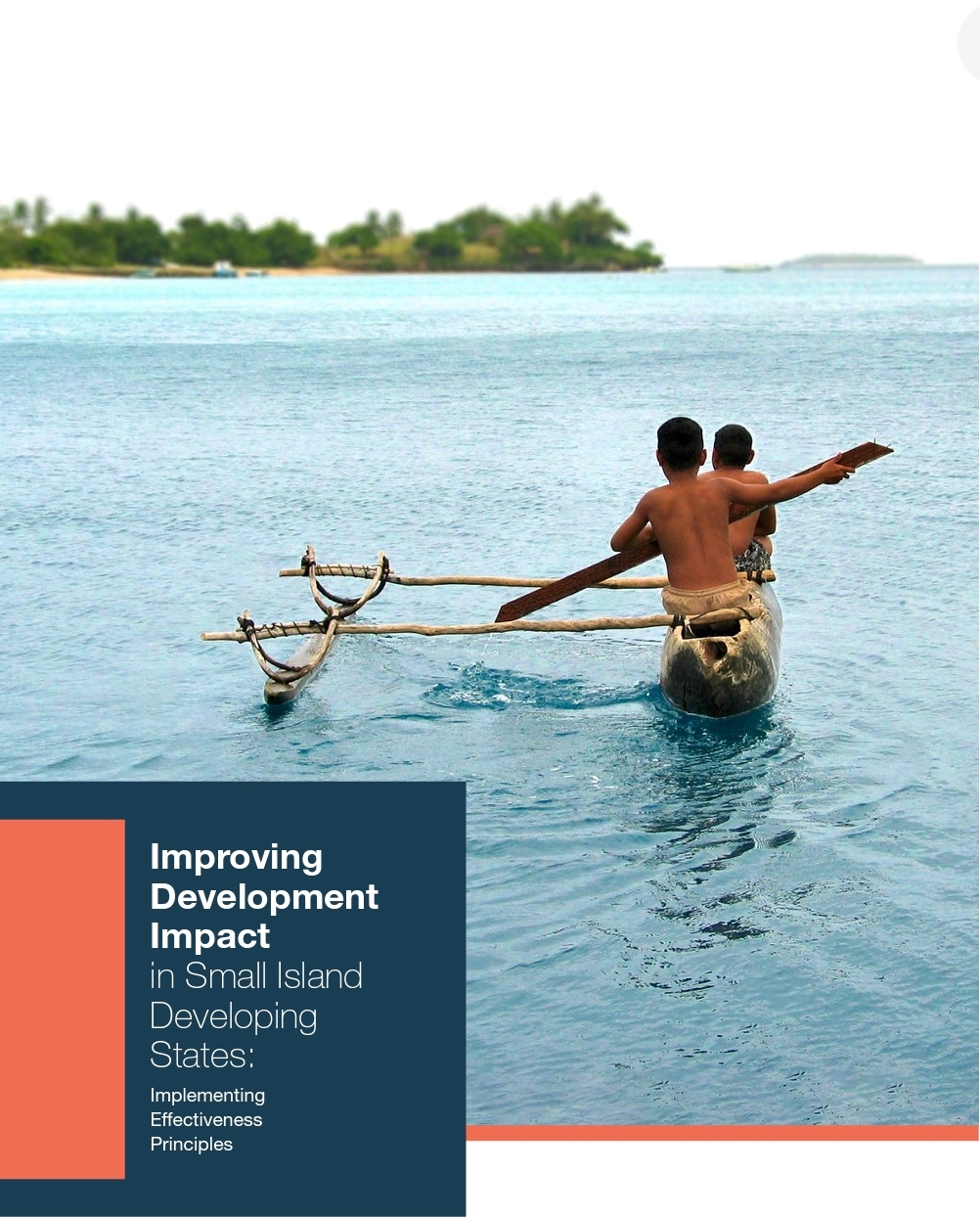 INTRODUCTION:
Small island developing states (SIDS) face unique vulnerabilities and development challenges, based largely on their remote geography, small landmasses, limited populations and vulnerability to climate change and other external shocks. The 1992 United Nations Conference on Environment and Development first recognised SIDS as a special case in development. Since then, a number of international agreements have called for specific action in support of SIDS.
OBJECTIVE:
While the above-mentioned agreements and frameworks recognise the situation of SIDS and offer analysis and guidance to support SIDS' development efforts, there is a need to further highlight and prioritise areas of focus for development co-operation in SIDS and to articulate how the existing principles of effective development co-operation (EDC) can be applied to the SIDS context to maximise the impact of co-operation support. Following an extensive consultation process with representatives of SIDS and with development co-operation providers, this document aims to complement and build on existing agreements and frameworks, by providing concrete and actionable advice to development stakeholders, with the aim of accelerating inclusive, green, and sustainable development in SIDS.
Nothing in this document is meant to be prescriptive or binding. Section 1 of this document identifies a number of priority areas for intervention. The list presented is not meant to be exhaustive but rather focuses on areas of collective action that can have an accelerator effect on development across sectors and regions.
Section 2 of this document explores how development co-operation can ensure results and maximise the impact of every dollar. Each sub-section ends with a high-level list of proposed actions. The primary audience for this document is development partners, with proposed actions attempting to highlight areas in which partners can focus their support. However, it is important to note that SIDS governments have the unique responsibility to lead whole-of-society development efforts. As such, it is expected that proposed actions will only be taken under the overall direction of SIDS and will build on ongoing country efforts.
Further, SIDS have an essential role to play in putting in place the policy and institutional arrangements that allow development efforts to succeed. This includes: ensuring strong political leadership; leading planning processes; reducing bureaucratic hurdles and clarifying government processes; creating an enabling environment for the engagement of diverse stakeholders; and ensuring coordination of all development efforts. It is important to note that while many SIDS face common challenges, there is significant variation among these countries in terms of population size, population density, geographical makeup, and natural resources.These variations call for context-specific approaches that are adapted to the needs of a particular countries. As such, the guidance provided herein may need to be adjusted to better respond to specific country needs. Document continues.
Download the PDF to read the full version.
____________________________