PRESS RELEASE
AOSIS STATEMENT ON ELECTION OF SIDS REPRESENTATIVES TO IPCC CHAIRMANSHIP
July 28, 2023
Download PDF
Topic: Climate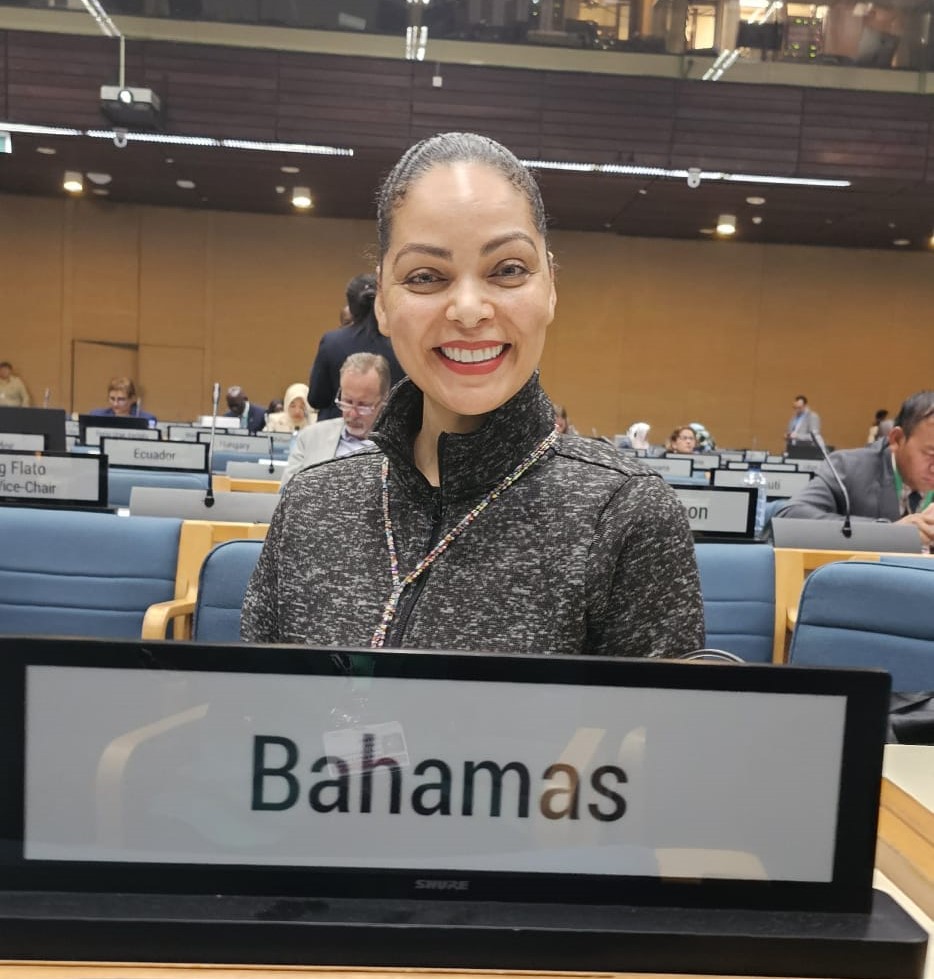 Small island developing states (SIDS) hope for focus on topics critical to vulnerable countries, particularly pathways to keep global commitment to 1.5°C warming limit.
28th July, 2023
Small island developing states (SIDS) will be strongly represented in the Intergovernmental Panel on Climate Change (IPCC) Seventh Assessment Report (AR7) Bureau, with the newly elected Working Group 2 Co-Chair Associate Professor Winston Chow of Singapore, and our very own AOSIS colleague Dr. Adelle Thomas of the Bahamas as Working Group 2 Vice Chair. This is a huge achievement for SIDS. As unprecedented climate events make headlines around the world, providing the best possible science to guide climate action is essential. For our vulnerable countries, this is an invaluable opportunity to address issues particularly relevant to sustaining our lives and livelihoods.
Indeed, one such issue that is crucial for SIDS to avoid the most catastrophic impacts of climate change is global commitment to the 1.5°C warming limit, as enshrined in the Paris Agreement.
The IPCC AR6 did confirm that the 1.5°C warming limit was still within reach, based on the latest physical analysis, but urgent action needed to be taken. Rapid, deep, and sustained emissions reductions would be required to get us on track, with global greenhouse gas emissions peaking at the latest before 2025 and around halved by 2030. The latest IPCC assessment was also clear that we have all the necessary technologies available to close the 2030 emissions gap between where we are currently heading and where we need to go. Renewable energies, wind and solar in particular, are the most powerful and competitive options available to do the job.
The upcoming IPCC cycle will be instrumental in clearly laying out what tools we have at our fingertips to finally implement the Paris Agreement. We must curb the most devastating climate impacts that would drive loss and damage, which is already a reality for AOSIS today, into unmanageable territories. This is why for years, AOSIS has led the call to Keep 1.5°C Alive.
AOSIS congratulates all newly elected members of the IPCC Bureau, and look forward to continued leadership and provision of the best available climate science.
About AOSIS: Since 1990, AOSIS has represented the interests of the 39 small island and low-lying coastal developing states in international climate change, sustainable development negotiations and processes. As a voice for the vulnerable, its mandate is more than amplifying marginalised voices as it also advocates for these countries' interests. In terms of size, AOSIS closely resembles the countries it represents on the global stage, but often punches far above its weight, negotiating historic global commitments to cut greenhouse gas emissions, among other achievements. ____________________________
Media Contact:
Bianca Beddoe | Communications Advisor media@aosis.org
Sub Topic: Science
Forum: UNFCCC
Meeting: COP27
____________________________