Climate Crisis Reducing Land's Ability to Sustain Humanity
UN report finds ecosystems never before under such threat and restoration is urgent
The climate crisis is damaging the ability of the land to sustain humanity, with cascading risks becoming increasingly severe as global temperatures rise, according to a landmark UN report compiled by some of the world's top scientists.
Global heating is increasing droughts, soil erosion and wildfires while diminishing crop yields in the tropics and thawing permafrost near the poles, says the report by the Intergovernmental Panel on Climate Change.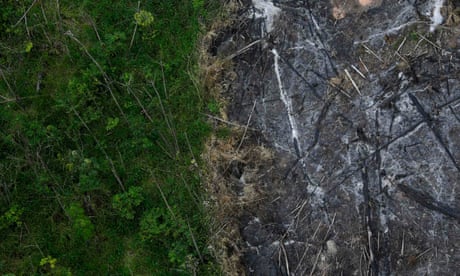 Further heating will lead to unprecedented climate conditions at lower latitudes, with potential growth in hunger, migration and conflict and increased damage to the great northern forests.
The report, approved by the world's governments, makes clear that humanity faces a stark choice between a vicious or virtuous circle. Continued destruction of forests and huge emissions from cattle and other intensive farming practices will intensify the climate crisis, making the impacts on land still worse.
To read more, click link: https://www.theguardian.com/environment/2019/aug/08/climate-crisis-reducing-lands-ability-to-sustain-humanity-says-ipcc
Source: The Guardian